Griswold Town Department Heads Present Budgets At Board of Selectman Meeting
This article was published on: 03/1/17 10:12 PM by Mike Minarsky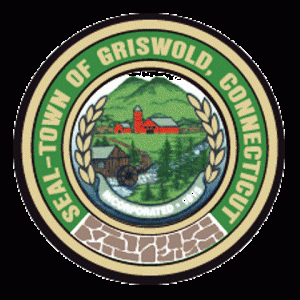 It's budget proposal time again in Griswold where all the department heads submit their proposed budget to the Board of Selectmen. If the general government budget went to referendum as is right now after the meeting Monday evening, the town would be voting on an increase of 5.62% or $266,000 over last years budget and does not include capital or debt services. If the budget was to get to a targeted 2% increase, then $176,000 would need to be chopped from department proposals. It was mentioned cutting the Building Official position from Full Time to part time and adding in $10,000 for overtime. Cuts probably won't be coming from the Town Planners office since their budget is $375 less than last year, some of that due to the Planner position becoming salaried resulting in a cut of overtime pay.
The largest percentage increase proposal comes from the Griswold Senior Center at 9.84% and according to Senior Center Dir, Tina Faulk, that increase is due to a new employee and the change in insurance coverage for them.
The First Selectman's office introduced a proposal of a 4.93%. Some of that increase has to do with the change in insurance since it's an unknown at this time who will become the new First Selectman after the elections this coming November. Skulczyck does not currently use the benefit which has saved the town money over previous years. Skulczyck also anticipates an increase to Southeast Area Transit (SEAT Bus) due to state budget cuts.
Obviously there are going to be cuts to this budget. Where they come from are yet to be seen. Most budgets saw slight increases and decreases. Town Clerk Valerie Pudvah is asking for approximately 10% increase in Town Clerk's salary stating that she wanted to be wanted her salary to be comparable to the other elected officials salary although the other elected official's identity was not mentioned. We shouldn't pick on Valerie Pudvah, she isn't the only one that has proposed a salary increase. First Selectman Kevin Skulczyck commented there was most likely going to be no increase in elected official salary.