Griswold Selectman Race? Little Over a Month To Go… Do You Know Who is Running?
This article was published on: 09/24/19 12:56 AM by Mike Minarsky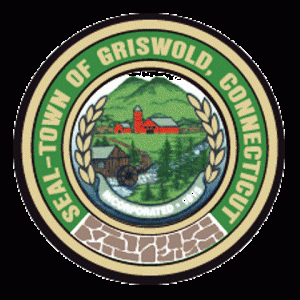 The BD of Selectmen in Griswold is certainly going to have a brand new look in 2020. The Democratic incumbent Todd Babbitt, is running against Republican contender, Dana Bennett for the office of first selectman and she is also the RTC chair in Griswold.  Bennett was also a part of the town's Health and Public Safety Commission.  With Bennett throwing her hat in the ring for the First Selectman spot, it could very well spoil the chances of young hopeful Jared Picco who entered the race just a couple of months ago.
That leaves one more spot. The 2nd Selectman, Steve Merchant is running, right? Wrong, Merchant is retiring after this term and according to Merchant he stated that most people still think he's running. Running for his spot will be retired Griswold Tax Collector, Rich Grabowski. Ed Burke will not be returning to the board for 2020.
Here's the way it works, if you don't already know.  The loser in the First Selectman's race is almost always gets in.  Here's a scenario.  Let's say Babbitt repeats as First Selectman.  Let's also say that Bennett gets more votes in her bid than either Picco or Grabowski.  Bennett gets on the board, and it turns out to be a race between Picco and Grabowski.  Make sense?  Wait, there's more.. Let's take that same scenario with Babbitt winning, and both Picco and Grabowski score more votes than Dana Bennett.  That would mean Bennett would be out and that's a very good possibility because Bennett is a virtual unknown by the residents of Griswold.  Then again, no one knows that Rich Grabowski is even running in place of the retiring Steve Merchant.  The ONLY candidate running that has any name recognition is Jared Picco.  That's not saying Grabowski or Bennett aren't qualified.  Confused? We are!
Here's what you can certainly count on as a guarantee this election which is a little more than a month away.  You can guarantee that you will be completely confused when you step up to the polls in November.  Yes, we all know Todd Babbitt.  He's been First Selectman for the last 2 years.  Picco has been a name in Griswold for many years and will win votes on the name alone.  I haven't even gone over the situation if Bennett pulls this out of the bag and wins!
One other thing is for sure.  Both the RTC and the DTC are doing nothing to promote their candidates, at least not yet, and for crying out loud, they better start.  The real losers?  The residents of Griswold.  Again, not because these candidates aren't qualified to hold the positions they are running for, but what are their platforms?  They better start announcing them fast.
******NOTE – SNSN Radio / Wolverine Media does not, has not and will not publicly endorse any candidate at any time******