Griswold Public Schools to Start Year With Hybrid Learning
This article was published on: 08/6/20 10:05 PM by Mike Minarsky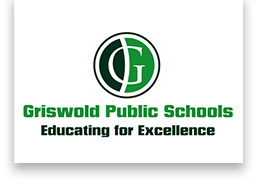 Griswold Public Schools is going to a Hybrid model instead of the initially announced full school on campus model for Griswold High School. The change was announced at a special Board of Education meeting on Thursday, August 6th.
Here's what it looks like in a nutshell and this is of course all subject to change.
Incoming Freshman and Sophomores will attend classes in school on Monday and Tuesday. Juniors and Seniors will attend in class schedules on Thursday and Friday. Wednesday's will be reserved for at home distance learning.
Complete distance learning is available if parents decide they do not want to send their children to school.
The Board of Education and the Superintendent decided to reduce the capacity of students and switch to the hybrid model making it less students in the facility and helps teachers, custodians, administrative staff acclimate until schools get up and running at full capacity. It also allows one full day, Wednesday, for the school to get a deep cleaning.
Parents still have the option of full distance learning if that is what they prefer.  To do so, parents must fill out the distance learning form and have it submitted by August 20th.
For a full summary, follow this LINK