Griswold Proposed School Budget Made Fun and Easy!
This article was published on: 05/31/19 4:12 AM by Mike Minarsky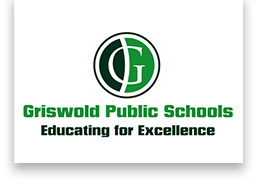 Budget time is here, and the largest employer in the town also holds the largest budget in the town, Griswold Public Schools. Some, or most of this "budget stuff" can be complicated and overwhelming to residents, especially when it's not what you do on a day to day basis. Most of us don't read and pick apart budgets for a living or even as a hobby.
The goal with this, is to simplify the main components of the Griswold Public Schools budget for year 2019-2020, or otherwise known as the Education Budget. Hopefully we can accomplish that goal.
The proposed budget includes an increase of 2.74%. What does that mean? Exactly that. The Board of Education is looking to increase the total dollar amount by this percentage over last years amount. $27,184,555 was last years budget which would make the increase $743,955 (give or take a few bucks). If you add that to last years budget, you would get the amount of this years asking price of $27,928,510 (Plainfield's proposed education budget is almost $36,000,000). If you are wondering if this is TOO MUCH, simply compare it to a town with almost the exact same demographics/population to Griswold. How about Stafford, Ct? They have virtually the same amount of residents as Griswold. The budget that they are looking to approve is for $28,052,217.41. They are also maintaining a French teacher as well, just like Griswold in their budget.
Here's something that you might or might not know. Griswold Public Schools is in business! They are a profit center. How? GPS is bringing in an estimated $272,249! That revenue comes from student from sending towns such as Lisbon, Voluntown, Sprague, and Canterbury to the tune of an estimated $220,000, not to mention ECS (State Education Cash) or $52,249. This is revenue that goes directly to the Town of Griswold. Yes, it's accounted for on the General Government Budget. This revenue that comes in from the listed sources, covers the 2.74% increase. These revenue numbers are not part of the Education budget because it goes to the town, and not to Griswold Public Schools, it's an ordinance thing.
There are no cuts to programs or offerings to students in this year's proposed budget. The programs and curriculum are in tact, with nothing going away which is something that needs to happen in this day and age of schools competing for sending town student dollars. All in all, the budget shows a 2.74% increase but remember the revenue that is being brought in which is NOT accounted for as a line item in the school budget. So, it's really flat, just like the earth. Not going there, that's another discussion that maybe we should ask Doug Craig about, after all, he is teacher of the year (exit snarky attitude here). The GPS budget is not out of line, nor is it absurd. Again, look at the town of Stafford, or the town of Plainfield's corresponding budgets.
There's one last thing… GO WOLVERINES!!!!!!!!!!!!