Griswold Girls basketball team is no match for St. Paul's Catholic in CIAC State Tourney play
This article was published on: 03/1/17 2:03 PM by Mike Minarsky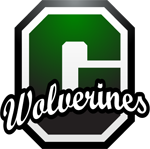 The No. 7-seed St. Paul girls basketball team, fresh off winning the NVL Tournament championship, opened play in the Class M state tournament on Tuesday in dominant fashion, defeating visiting No. 26 Griswold 54-9.
The Wolverines were held scoreless in the entire second half and had just two points in the second quarter after falling behind 13-7 in the first quarter.
The Falcons led 28-9 at halftime.
Leading St. Paul (21-3) on offense were Jade Udoh (10 points), Brigid Johndrow (9), Janessa Gonzalez (9), Lexi Morneault (9) and Molly Hooks (7).
Griswold (11-11) was led by Skylar Hanley's five points.