Griswold Defeats Killingly in HS Softball on Saturday Behind Pitching
This article was published on: 04/8/17 10:37 PM by Mike Minarsky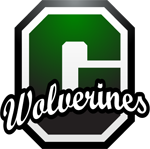 The lady Wolverines are expected to do great things this year.  In 2016, they went all the way to the state quarterfinals where they eventually lost to the #1 seed in the state, St. Joseph's.  With only losing one senior coming into this year, these ladies are ready to go even further.  They certainly made a statement today against a tough Killingly team, winning 3-2 behind some great Wolverine pitching.
Shyla Krick pitched the first 4 innings allowing 2 runs, single runs in the first and third innings, on 4 hits while striking out 4.  Maya Waldron pitched the balance of the game closing it out only giving up one hit in the process.  Waldron also had 4 K's.  Ashley Veillette was the hard luck losing pitcher for Killingly going the distance scattering 6 hits and striking out 7.  Veillette only walked one Wolverine batter.
Krick, Waldron, and Brooke Rainville each drove in a run for the 3 Wolverine runs.  Killingly did score first during their first at bats of the game by scoring a run on a sacrifice fly.