Griswold Boys Take Wheeler to Task on Soccer Field
This article was published on: 10/1/20 11:07 PM by Mike Minarsky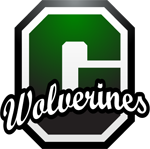 Griswold traveled to Wheeler on Thursday for a 4 PM start time on the soccer field.  Evan Merchant pulled the hat trick leading the Wolverines with 3 goals and Matt Ladd added a couple in a 5-1 victory.
Next up for Griswold will be St.Bernards at GHS.  The game will be carried live on the SNSN YouTube channel starting at 11 AM.
In additional soccer news, the GHS Girls defeated Norwich Tech at home.