Griswold Board of Ed Chair – "We're All In This Together"
This article was published on: 04/3/20 10:58 PM by Mike Minarsky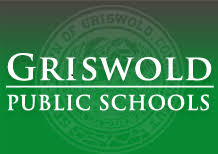 The Griswold Board of Education is doing things that aren't exactly of normal practice lately.  Meetings are usually held inside the Griswold Middle School Media Center, at least they had been since before COVID-19 starting dictating our lives.  Adapt and change.  That's exactly what the board of education had to do and that's what they did.  They needed to go forward with their special meeting last week and decided that they were going to stream it online, which is something that the Board has done to date.
Is the shape of things to come?  "Once we can resume normal board meetings, we will be back to our normal place twice a month, the 2nd and 4th Monday of the month back in the library media center.  It's possible down the road we can take a look at possibly streaming our meetings but until we get passed this and school resumes and get back to some normalcy, this is how we'll be operating for now" stated Mary Beth Malin, Griswold Board of Education Chairman, during a recent interview with SNSN Radio.  Malin also went on to say that it was good to be in a teleconference but it's better when we are all at a table working in unison.
Superintendent of Griswold Public Schools, Sean McKenna, said that the technology is good when you have to get business done but he says the downside is that you miss seeing people and discussing topics.  Mckenna also said that there is some awkwardness with teleconferencing whereas an in person meeting you can read people's body language and see how they want to respond to things.  But, teleconferencing definitely fills a purpose.
During the interview, Malin went on to praise McKenna and his staff for the job they have been doing during the pandemic and transitioning over to distance learning.  You can watch the entire interview on snsnonline.com's Podcast page in full.