Gov. Malloy Thanks the Connecticut State Police for 100 Lives Saved Utilizing Overdose Reversal Medication
This article was published on: 08/17/16 8:56 PM by Mike Minarsky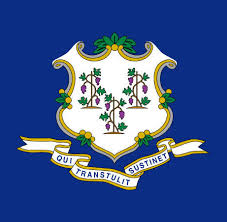 (HARTFORD, CT) – Governor Dannel P. Malloy and Lt. Governor Nancy Wyman are thanking the Connecticut State Police for saving 100 lives in fewer than two years through the administration of the opioid antagonist Narcan to individuals experiencing overdoses.  The 100th save by a Connecticut State Trooper occurred early Sunday morning in Woodbury.
Following the enactment of a new state law in 2014 introduced by Governor Malloy that gave civil and criminal liability protection to anybody who administers Narcan in good faith to an individual experiencing an overdose, Department of Emergency Services and Public Protection (DESPP) Commissioner Dora B. Schriro arranged for all Connecticut State Police Troopers to complete a training program providing them with the skills needed to administer the medication, and equipped them with the treatment while on duty.  Law enforcement are frequently the first on the scene of an overdose.
"Connecticut's state troopers are among the best in the nation, and this is proof positive that their dedication to the residents of this state is having a lasting impact," Governor Malloy said.  "Training and equipping our state's first responders was a commonsense step in our efforts to combat the alarming, nationwide trend of heroin and prescription drug abuse.  Not only are these frontline men and women saving lives, but their action is helping people begin the necessary path toward treatment and recovery, and I thank them for their service."
"Giving first responders access to Narcan – and the training to use it – saves lives," Lt. Governor Wyman said.  "This announcement makes clear just how important this strategy has been to our overall efforts to combat opioid abuse.  But more importantly, it speaks to our commitment to protecting to public health and the residents who deal with addiction."
"I am proud of our troopers.  Their commitment to the safety and wellbeing of everyone who lives in Connecticut, including residents grappling with opioid addiction, is second to none," Commissioner Schriro said.  "One hundred people who were in severe medical distress were given a second chance to address their addiction because of the actions of Connecticut State Troopers."
In addition to training their own staff, the state – in a joint effort between DESPP (including the Police Officer Standards and Training Council and Fire Services Academies), the Department of Public Health, the Department of Mental Health and Addiction Services, and the Department of Correction – has also provided classes on the administration of Narcan to local police and fire departments in municipalities across the state.