Fryeburg Academy (Maine) No Match For Lady Wolverines
This article was published on: 04/16/19 3:55 AM by Mike Minarsky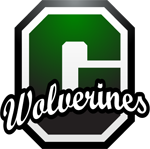 Julia Janca had all the right stuff on Monday for Griswold / Wolverines, allowing zero runs and besting Fryeburg by a score of 15-0
Griswold  was boosted by Kaitlyn Davis who went 4-for-4 at the plate. Davis doubled in the first, singled in the second, singled in the third, and singled in the fourth.
The Wolverines got on the board in the first inning. An error scored one run for Griswold
Griswold  scored six runs in the third inning. Griswold's  big bats in the inning were led by walks by Kamryn Gurnee and Cheyenne Zvingilas, singles by Hailey Hill and Hailey Bouchard, and by Sarah Aviles.
A single by Candis Jones in the third inning was a positive for Fryeburg.
Janca was credited with the victory for Griswold. She allowed one hit and zero runs over five innings, striking out six and walking zero.
Emilia Desanctis took the loss for Fryeburg. She surrendered 15 runs on 14 hits over four and a third innings, striking out nine.
Griswold  tallied 14 hits in the game. Davis, Bouchard, and Hill all managed multiple hits for The Wolverines. Davis went 4-for-4 at the plate to lead Griswold in hits.
Jones led Fryeburg with one hit in two at bats.