Former Plainfield Man Arrested for Numerous Years of Sexual Assault
This article was published on: 03/1/17 11:51 PM by Mike Minarsky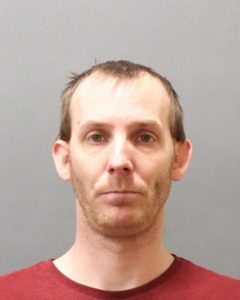 On March 1, 2017 at approximately 11:50 AM the Plainfield Police Department with the assistance of the Colchester Police Department served an arrest warrant on Randall Lee Craig, age 39, at his residence on David Drive in Colchester, Connecticut.
The arrest of Craig, who formally resided in Plainfield, Connecticut was based on a lengthy investigation conducted by the Plainfield Police Department. The investigation resulted in the discovery of Craig sexually assaulting a juvenile for numerous years, beginning at the age of six. The sexual assaults occurred in both the towns of Plainfield and Killingly. As a result of the investigation, an arrest warrant application was submitted and subsequently granted on February 28, 2017.
Randall Craig has been charged with two counts of Sexual Assault in the First Degree and two counts of Risk of Injury to a Minor. Craig was held on a $500,000 bond which he was unable to secure. In addition Craig was also charged with Failure to Appear in the Second Degree based on an additional active arrest warrant.
Craig is currently being held at the Plainfield Police Department and is scheduled to be arraigned on March 2, 2017.