Former Megadeth Drummer Collapses on Stage, Dies
This article was published on: 05/22/16 8:58 PM by Curt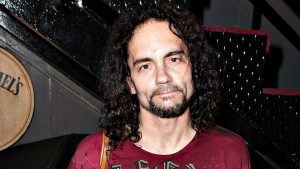 Nick Menza, former drummer for the influential metal band Megadeth, died after collapsing on stage during a performance of his progressive jazz trio in Southern California, on Saturday.
Menza's latest band OHM was three songs into a semi-regular set at a Los Angeles-area club Saturday night when the drummer collapsed. Friends and audience members rendered aid while paramedics were called.
The 51-year-old died at the club of a suspected massive heart attack.
Menza was Megadeth's longest-serving drummer, performing on five records over nine years, including 1990's thrash metal landmark, "Rust In Peace."
After leaving Megadeth in 1998, Menza pursued an interest in jazz and became an accomplished woodworker.