Flag Misuse Accusation
This article was published on: 02/19/16 3:59 AM by Curt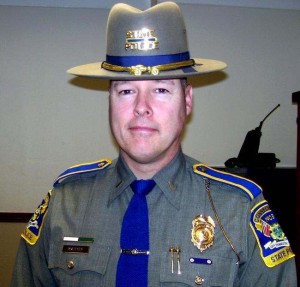 *** From The CT NEWS JUNKIE ***
Lt. Timothy Madden, commanding officer of The CT State Police Troop D barracks in Danielson, allegedly used the state flag for a personal painting project. It was reported earlier this week that Madden, while painting parts from his personal lawn mower, used the state flag as a drop cloth, utilizing state facilities for his project.
Madden is a 25-year veteran of the state police, and as a dedicated, and long-serving public servant, should have known to show more respect to the flag. Madden is looking forward to a complete and timely review of this matter.
Defacement of the Connecticut State flag is a Class A misdemeanor.
Madden is still active as the Commander of Troop D while the investigation continues.