Fish Distributed to Aldi's Under Recall
This article was published on: 06/21/16 11:13 PM by Curt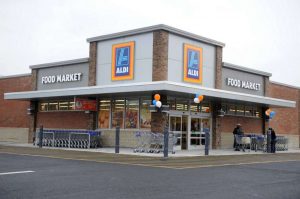 25,760 pounds of imported Sea Queen brand Swai fish fillets distributed to Aldi's grocery stores statewide, is being recalled as the fish has not met federal requirements. The skinless and boneless fish was produced and packed in Vietnam by Golden Quality Seafood Corporation on March 30, 2016. The fish is sold in 2-pound packages containing individually wrapped pieces of Swai fillets.
The products subject to recall bear plant number FN1158, lot number SW1601-02-16090, and have a "best by" date of March 30, 2018.
The fish was imported from Vietnam without meeting "FSIS requirements concerning residue sampling and testing prior to entry into United States commerce." The fish are supposed to be tested for a various of substances, including pesticides and banned antibiotics.
There have been no confirmed reports of adverse reactions due to consumption of these products. Anyone concerned about a reaction should contact a healthcare provider.
Consumers who have purchased these products are urged not to consume them. These products should be thrown away or returned to the place of purchase. Consumers with questions about the recall can contact Paul Nguyen, U.S. Cado Holdings Inc., Manager, at 714-973-2272.