Fire Departments Respond to Fire Call In Backus Kitchen
This article was published on: 03/30/20 3:25 PM by Mike Minarsky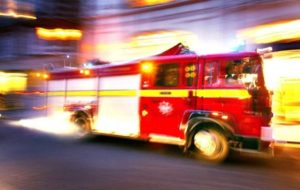 On 3/30, a fire was reported in the kitchen at Backus Hospital.  Norwich and Yantic Fire Departments responded.
There was no actual fire on scene, where maintenance took care of the issue.  According to one Fire Fighter on scene, there were sparks caused by an oven malfunction.  There was no actual working fire on scene.
No injuries were reported.