Danielson Man Arrested in Plainfield for Narcotics after Normal Traffic Stop
This article was published on: 01/28/17 6:37 PM by Mike Minarsky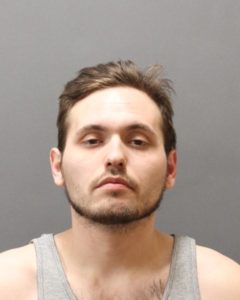 On January 27, 2017 at approximately 11:24 P.M., the Plainfield Police Department arrested ., 26, of 17 Cady St., Danielson, CT.
While conducting traffic enforcement in the area of Phillips St. and Canterbury Rd., Plainfield, CT, an Officer observed a white Chevy Malibu commit a motor vehicle violation.
A motor vehicle stop was conducted on Canterbury Rd., the operator was identified as Rioux. Through investigation it was discovered Rioux was found to be in possession of numerous bags of heroin.
Rioux was subsequently placed under arrest and charged with Failure to Obey Stop Sign, Possession of Narcotics, Possession of Narcotics within 1500 Feet of a School Zone, and Possession of Drug Paraphernalia.
Rioux was released on a $10,000.00 bond and is scheduled to appear at the Danielson Superior Court, G.A. 11, on February 6, 2017 at 8:30 A.M.