COVID-19 Hospitalizations Are Lessening In Connecticut
This article was published on: 04/26/20 11:14 PM by Mike Minarsky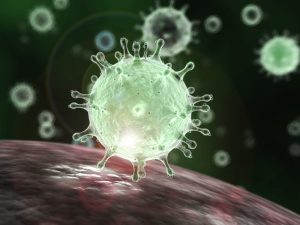 Are we at the peak of the virus here in Connecticut?  Is social distancing and other tactics working when it comes to containing the virus?  I don't think that anyone really knows for sure, but here are some numbers that may support that.
Taking a sample size of people admitted to the hospital and deaths from the beginning of April 2020 to the end of April 2020 tell a completely different story.  From April 1-6, there was a net +700 patients admitted to hospitals in the state of Connecticut.  There were also a reported 207 COVID-19 related deaths during that span.
Between the time period of April 20-26, there was a reduction of hospital stays by -172.  However deaths had almost tripled to 607 that week. The number to watch is the number of hospitalizations.  That number is starting to fall on a daily basis.
The number to NOT worry about?  The number of positive tests.  Why?  That number is only relative to the amount of tests taken and isn't accurate.  It's just not accurate.  The only thing you can get out of that, which is a number that has been consistent all through.  The percentage of people that have tested positive.  There have been 79,811 tests given in the state and 25,269 have come back positive.  That would mean that 31.66% of all tests are positive which is down 2% from last week.  What this means is that you can bet that 1 out of 3 in Connecticut will have COVID-19 whether you show symptoms or not.  I think that we all know someone that has shown symptoms, gone to the doctor and didn't get tested but was told they "probably" had the virus.  With these stats being as consistent as they have been, it would be seem to be a good assumption that the percentage is that high.
All in all, the numbers are going down.  The less people in the hospital with the virus will equate to less deaths which is a good thing.  The light at the end of the tunnel may be flickering, but's still way off in a distance.  Stay home, stay safe… social distance from another.  Again, is it working?  The numbers seem to think so.
***We have of course lifted the subscription wall on important COVID-19 posts, however we hope that you support a small local business that reports news facts by going to www.snsnonline.com/member-register  — THANK YOU!
Now, go wash your hands.