Connecticut's Highways Rated….POOR
This article was published on: 07/3/16 1:55 PM by Curt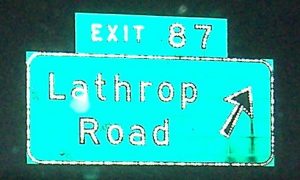 In a recently released report by a national highway research agency, Trip Report, Connecticut's highways rate poor. The Malloy administration attempted to allocate $100 billion over the next 30 years to improve the infrastructure, but with the current $380 million budget deficit, that plan is not going through.
In the highway report, which covered all 50 states, Connecticut falls into 3 of the top 10 places for highway conditions.
Connecticut ranks:
3rd most vehicles per mile
5th worst bridges
10th most congested
Drive safe and allow plenty of time to get to your final destinations.