Connecticut State Troopers Warn Against False-Reported Threats
This article was published on: 06/20/16 3:06 PM by Mike Minarsky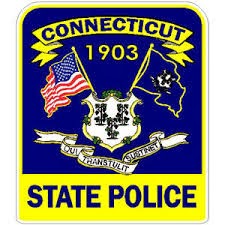 Middletown, CT. (June 16, 2016): Connecticut State Troopers are, once again, reminding residents that falsely reporting incidents that have first responders rushing to these falsely-reported, non-existent incidents is illegal.  These false reports are also known as swatting.
The most recent incident occurred June 9, 2016 at A.I. Prince Technical High School in Hartford when numerous state troopers, members of the State Police Emergency Services Unit (SWAT), state police detectives from Central District Major Crime, municipal police, and fire and ambulance personnel responded to the report of student at the school with a firearm threatening to harm others.  First responders hurried to the school only to discover that the threat was posted anonymously to social media and there was, in fact, no threat.
These false reports have the potential to lead to disasters – at the specified location and within the community.  These false reports, whether they are phone calls or social media posts, are disruptive and unsettling; they take much-needed first responder assets away from other potentially critical incidents within the community.
Over the past few years there have been a couple significant incidents.  In 2013 a falsely-reported incident shut down the Yale campus and surrounding areas as Yale Police, and local, state, and federal law enforcement responded. The incident was extremely disruptive to the school and community, and pulled resources away from other calls for service.  In 2014 another falsely-reported incident sent the UConn Storrs campus into lockdown.
There are many other emergencies and calls for service that troopers and other first responders need to get to without being misdirected to a prank.  Situations such as these waste valuable resources and can lead to injuries to both first responders and members of the public.  Falsely-reported incidents can cause major disruptions leading to schools, businesses and neighborhoods being placed into lockdown.
State Troopers take all reports of this nature seriously and must treat all calls as if they are genuine; believing the general public is at risk.  Falsely reporting an incident is a crime and those found responsible can face criminal charges.
On June 15, 2016 state police detectives from Central District Major Crime arrested a 17 year old juvenile male responsible for the June 9, 2016 A.I. Prince Technical High School incident.  The juvenile male was charged with Threatening 1st degree, Breach of Peace, and Falsely Reporting an Incident.