Connecticut State Police To Hold Physical Fitness / Agility Test For Applicants
This article was published on: 08/20/18 6:15 PM by Mike Minarsky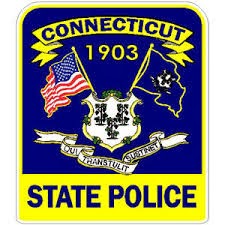 There will be a physical fitness/agility test on Saturday, September 29, 2018. Remaining applicants from the 2017 written exam will be invited to attend.
Any applicant who was previously approved for a deferment from a prior agility test must contact the Selections Unit if they wish to attend the September 29th physical fitness/agility test.
Applicants will have the option of submitting a CHIP card in lieu of taking the Connecticut State Police Physical Fitness/Agility test. The deadline to submit a CHIP card is September 23, 2018. All questions should be directed to the Selections Unit at 203-630-8070. #128TT
Applicants will receive an email regarding the physical fitness/agility test and are reminded to check their inbox and spam/junk file. Applicants are also reminded to set email settings to allow ct.gov email addresses.