Connecticut State Police Shed More Light on Manfredonia Arrest
This article was published on: 05/28/20 3:09 PM by Mike Minarsky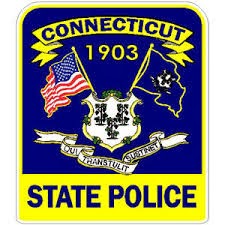 The Connecticut State Police held a press conference to discuss the arrest of Peter Manfredonia who Police had been tracking over the last few days outside of Connecticut.  The search went through Connecticut, New York, New Jersey, Pennsylvania, and into Hagerstown Maryland which is approximately 40 miles outside of Pennsylvania.
The press conference was led by Trooper Josue Dorelus of the State Police Public Information Office in Middletown.  Trooper Dorelus made it clear at the beginning that they are in the beginning stages of the investigation at this time. Colonel Stavros Mellekas was introduced to the podium and started thanking all of the police organizations who assisted in bringing Manfredonia to justice as well as Connecticut residents who were their "eyes and ears" in assisting.
Lieutenant Michael Pendleton then stated that Manfredonia was located at a Pilot Truck Stop in Hagerstown.  During a conversation at the Pilot Truck Stop between two Connecticut State Police Detectives and members of the U.S. Marshals office they had been  discussing the characteristics of the suspect.  Lt. Pendleton stated that the investigators were there on a "tip" that Manfredonia was in the area at that time. During the conversation, the Detectives were discussing the characteristics of Peter Manfredonia, specifically his height.  Manfredonia is listed as being 6'3″ or 6'4″.  At that point, Det. Michael Zeller looked over at a man, who was only approximately 20 feet away and saw that he was wearing red sneakers and matched the side profile in the photos they had. 
Det. Zeller and members of his team at that point went over to the suspect with their guns drawn and told Peter Manfredonia to get to the ground. Manfredonia went to the ground and didn't resist, according the Lt. Pendleton.  He also stated that no force was used to complete the arrest.
There was also a report last evening that there was a gun that was located near the spot where Peter Manfredonia was arrested.  The suspect took police approximately 200 yards away where he had a black duffel bag.  The gun was located inside the bag and believed to be the weapon that was used to murder the 23 year old Derby man.
Lt Pendleton also stated that Manfredonia will be extradited back to Connecticut to face charges within the next couple of weeks.