Connecticut Rings in the New Year With Additional Taxes
The roaring twenties is going to start in Connecticut with some brand new taxes.  New items have been added to start the new year off with a bang!  Sales tax will be added for interior design services, safety equipment, parking, and dry cleaning services.  However, 2020 brings an end to the Business Entity Tax (BET) which was a $250 tax every other year just to say that you can do business in the state of Connecticut.  Don't get overly joyful because annual business filing fees jump 300%, this according to the CBIA.
When it comes to safety equipment, here are some items as defined by Connecticut's Dept of Revenue Services that will now be subject to Connecticut's 6.35% sales tax.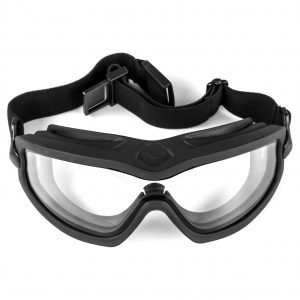 Safety belts and harnesses for fall prevention

Climbing spikes

Window cleaners' safety straps

Lanyard (connection between body belt or body harness to lifeline or anchorage)

Lifeline (anchors lanyard to the structure)

Goggles

Safety glasses

Mouthpieces

Ear plugs or ear muffs

Helmets or hard hats

Face shields/masks

Filtering face pieces (dust masks)

Respirators, such as air-purifying respirators or atmosphere-supplying respirators, including supplied-air respirators and self-contained breathing apparatus, and supplies required for the  equipment to operate, such as replacement filters and oxygen canisters or tanks

Gloves (such as disposable, insulated, leather mesh, aluminized, chemical resistant, surgical)

Anti-vibration gloves and wrist supports

Finger cots

Rubber sleeves

Protective aprons

Encapsulating chemical protective suits

Flame resistant boots, jackets, and pants

Proximity suits

Bullet-proof vests

Life preservers or life jackets

Reflective work vests

Laboratory coats and gowns (nonpermeable or otherwise treated)

Disposable paper clothing

Shin covers

Logging chaps and Kevlar pants/leg protection

Metatarsal protection

Safety shoes and safety boots

Shoe covers

Protective equipment for professional athletes, instructors, and coaches
Clothing Best sellers