Connecticut has a slew of new laws that went into effect on October 1st
This article was published on: 10/3/16 3:03 PM by Mike Minarsky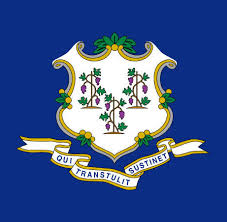 As of Saturday, October 1st, some new state laws became effective. These laws range in topics, one deals with a restraining order, another with ATVs. (here's a description of each new law. I typed up each description so it's all fair game)…
Temporary Restraining Order: Anyone who has a temporary restraining order on them must surrender gun rights.
Terminally Ill Patients: Terminally ill patients will now be allowed to use experimental drugs not yet approved by the FDA, but must have their doctor sign for it
Desmond's Law: In cases involving cats and dogs, a judge will now be allowed to appoint volunteers to speak on their behalf. This is named after a dog that was tortured in Branford four years ago. ATVs: Increase penalties for the illegal operation of ATVs. First-time offenders will face a fine, and a judge is now allowed to order the vehicle be sold at public auction. Medical Marijuana: The state's medical marijuana program now includes patients under 18. Patients under 18 will need a prescription from their doctor and will receive the drug in alternate forms that cannot be smoked.
Narcan: First responders will now have a plan and the necessary funds to train for the use of Narcan