CONNECTICUT DEPARTMENT OF LABOR SUSPENDS IN-PERSON VISITS AT AMERICAN JOB CENTERS, WETHERSFIELD OFFICES
This article was published on: 03/19/20 1:47 AM by Mike Minarsky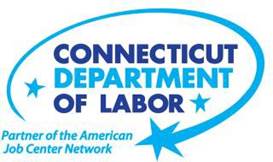 MARCH 18, 2020
Due to health and safety concerns, the Connecticut Department of Labor today suspended in-person visits at its five American Job Centers across the state, as well as its offices in Wethersfield.
The centers, which offer a range of in-person employment services, are located in Hartford, Bridgeport, Waterbury, Hamden and Montville.
"Temporarily closing the American Job Centers is clearly the prudent action to take to protect our customers and staff," Labor Commissioner Kurt Westby said.  "We recognize that this will cause some inconvenience for our customers, but they should be assured that we are fully prepared to assist them through other means during this evolving situation."
Fourteen other affiliate American Job Centers, run in partnership with the state's five regional Workforce Investment Boards, are also closed to the public.
The affiliate centers are located in Ansonia, Bristol, Danbury, Derby, East Hartford, Enfield, Manchester, Meriden, Middletown, New Britain, New Haven, Stamford, Torrington and Willimantic.
Signs have been posted at the centers directing customers to:
Go to www.filectui.com to file for unemployment benefits using a personal computer, tablet or Smartphone, and to access a detailed unemployment FAQ for workers and employers.
Visit the DOL Online Assistance Center at www.filectui.com
Ask unemployment questions via Live Chat at www.filectui.com
Submit general questions to dol.webhelp@ct.gov