Connecticut Department of Labor Hosting Micro Career Fair In Uncasville
This article was published on: 11/29/19 6:54 PM by Mike Minarsky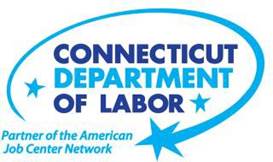 MONTVILLE – Six local employers will be featured at a Connecticut Department of Labor Micro Career Fair on Dec. 4 from 11 a.m. to 2 p.m. at the American Job Center, 601 Norwich-New London Turnpike, Suite 1, Uncasville.
The event provides opportunities for jobseekers to meet one-on-one with area businesses in a professional business setting.  Prior to attending the fair, jobseekers are required to register by visiting www.CTHires.com, the Labor Department's employment network and online job bank.
Once registered, information about the various jobs can be obtained by following these steps:
–  Click on Find a Job
 –  Select the Job Number Search tab
–  Enter the Job Order Number/ID (noted after each position listed) then click Search
 Jobseekers planning to attend a Micro Career Fair should bring copies of their current résumé, any certifications, and should dress for success.
Employers attending the December 4 Micro Career Fair and positions to be filled
 Advantage Resourcing
Press Operator – Job ID #252100
Industrial Maintenance Technician– Job ID # 252204
Shipping Specialist– Job ID #252205
Material Handler 3rd Shift – Job ID #252222
Quality Inspector – Job ID #251968
Quality Engineer – Job ID #251971
Industrial Engineer w/Outside Sales – Job ID# 251972
Forklift Operator– Job ID #252059
Warehouse Worker– Job ID #251650
Junior IT Portfolio/Project Manager – Job ID #250236
Welder – Job ID #245632
Pay Load Operator – Job ID #248098
Quality Technician – Job ID #248558
Electronic Assembly – Job ID#248186
Microscopic Assembler – Job ID#248240
Buckingham Community Services
Support Staff– Job ID #252324
Behavioral Tech– Job ID #252796
Manufacturing Associate – Job ID# 242431
Service Technician – Job ID# 246509
Packing Associate (CNA) – Job ID# 147228263
Shipping Clerk – Job ID#147030775
3D Modeling Designer – Job ID #146894624
Production Lead – Job ID #146785131
Building Facilities Technician – Job ID #146658662
Quality Assurance Technician– Job ID #146658711
Rural Carrier Associate – Job ID #252328
City Carrier Assistant – Job ID #252336
Assistant Rural Carrier – Job ID #252338
PSE Sales & Services/Distribution Associate – Job ID #252510