Connecticut Coronavirus Death Total Over 1400
This article was published on: 04/21/20 4:42 PM by Mike Minarsky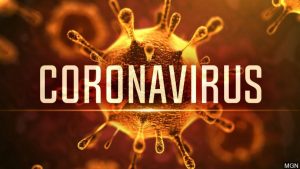 The new stats are out regarding COVID-19 in Connecticut and the death toll had climbed over 1400 (1423).  An additional 92 residents were added to the death total for Tuesday.  In our area, the numbers are still relatively low with New London county losing 13 residents and Windham County, 2.  The most are in the western part of the state with just under 1000 combined between Fairfield and Hartford counties.
There are now 20,360 laboratory confirmed cases in Connecticut out of the 64,192 people have been tested (32%), and you will see that number ramp up even more in the coming 2 weeks with the rapid testing facility located at Yale New Haven as well as a new testing facility in Killingly at Intermediate School which has been open for testing for the past 5 days.
When it comes to hospitalizations, there may be a slight glimmer of light at the end of the tunnel since many experts feel that this is a good number to guage the "curve" that is mentioned over and over.  For the COVID ridden area of Fairfield County, there are 735 people currently in the hospital with the virus.  That is only up by 2 over yesterday.  New Haven County has 625 people in the hospital and that has actually been decreasing, by 2 over yesterday.   Currently in New London County, there are 35 hospital cases which is up by 6 over the previous day and Windham County is only up by 1.
SNSN Radio Online will continue to monitor the Pandemic in Connecticut.