Connecticut Consumers Support Cleaner Cars
This article was published on: 11/29/19 6:59 PM by Mike Minarsky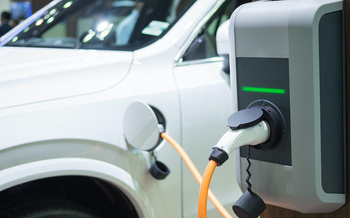 HARTFORD, 
Conn. – Consumers are calling on carmakers to oppose Trump administration efforts to freeze auto-emission standards and block states from implementing tighter emission rules for cars and trucks.
The Clean Air Act allows California to set its own, tougher emission standards and other states, including Connecticut, have adopted California's rules. But while most manufacturers tout the benefits of cleaner, more fuel-efficient vehicles, several – including GM, Toyota and Chrysler – are siding with the administration's efforts to weaken those standards.
Devon Wible, is a clean-air advocate in Connecticut whose family recently purchased a gas-electric hybrid car. Wible notes that growing numbers of consumers are looking for clean-running vehicles.
"We want our carmakers to follow through with their promise to make sure that our air is safe and our air is clean," says Wible. "It's extremely important to me, to my family because the air that we breathe is vital to keeping our kids healthy and safe."
The manufacturers supporting the administration say they want a single, national standard for auto emissions.
Suzanne Baker-Branstetter, the manager of Cars and Energy Policy at Consumer Reports, points out that there is virtually a single standard now because enough states with large populations follow California's stricter standards.
"Now we have chaos because the Trump rules are likely to be in the courts for many years," says Baker-Branstetter. "And the Trump administration is also waging war with the states and trying to remove state authority over vehicle emissions."
She adds that a 2019 Consumer Reports survey of prospective car buyers found that 63% are interested in electric vehicles.
Wible points out that the technology to improve new-car emissions already exists but some manufacturers are choosing not to install it.
"We have that technology and it's technology that we should take advantage of in this country," says Wible. "And carmakers were planning to take advantage of until Trump decided to make that rollback."
Connecticut is one of a dozen Northeast and Mid-Atlantic states now forming the Transportation Climate Initiative to reduce vehicle greenhouse-gas emissions.