Car vs Motorcycle Accident Claims Life of Canterbury Man
This article was published on: 09/16/18 1:34 PM by Mike Minarsky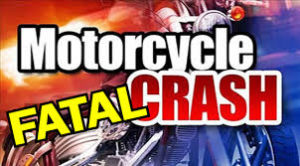 On September 15, 2018 at approximately 8:21PM, the Plainfield Police Department along with the Central Village Fire Department, Plainfield Fire Department and American Legion Ambulance Corps, responded to a motorcycle V.S. car accident in the area of 153 Black Hill Road, Central Village, CT.
Initial investigation determined that the 2007 Harley Davidson motorcycle operated by 42 year old Jason Miller  of Canterbury was traveling westbound on Black Hill Road when the motorcycle crossed the center lane into the eastbound lane. The motorcycle then struck a 2013 Chevy Bolt being operated by 27 year old Kurtis Needham of Plainfield, who was traveling eastbound on Black Hill Road.
Miller was subsequently ejected from his motorcycle and was pronounced dead at the scene by medical personnel. Needham was transported to the Plainfield Backus Emergency Care for suspected minor injuries.
Connecticut State Police C.A.R.S Unit responded to the scene to assist with the investigation.
This motor vehicle crash remains under investigation and anyone who has information regarding this crash,could contact the Plainfield Police Department at (860)564-0804 or the Anonymous Tip Line (860) 564-7065.