Canterbury Accident Leaves Man Hospitalized
This article was published on: 07/18/18 4:59 PM by Mike Minarsky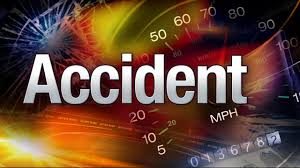 On the afternoon of Monday, July 16,  A Canterbury man was transported to the hospital following an accident. Police said the vehicle, driven by 67-year-old William J. Bakanowsky left the roadway, driving into a wooded area and hitting a stone wall. Police said at 4:44 p.m., was driving a 2003 Subaru Legacy L on Kinne Road and approached its intersection with Lisbon Road.

According to the accident report, Bakanowsky's car traveled across Lisbon Road 60 feet into the woods, striking a tree and stone wall.

He was removed from his vehicle, police said. Bakanowsky didn't have any injury complaints, according to police, but was transported by Canterbury Ambulance to The William W. Backus Hospital due to a medical condition.