Cancellations Piling Up In Griswold Amid State Re-Opening
This article was published on: 06/1/20 5:52 PM by Mike Minarsky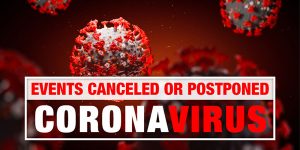 Cancellations continue due to COVID-19 although the state is loosening up the restraints a bit as hospitalizations continue to diminish within the state. One cancellation is that Griswold Parks and Rec are not going to be holding their annual summer camp this year since restrictions have been applied. However, Director of Youth and Family Services for Griswold stated in a letter to the Norwich Bulletin that "It's sad when it comes down to money." In other worth due to the guidelines, the program can't be supported financially with the restrictions of how many children can attend. Aubin stated in the letter that the programs serves approximately 180 kids each day.
Jewett City Little League is also cancelling their spring season for 2020 stating that one of the reasons is the Town of Griswold's guidelines that the Field is off limits to any players. On the JCLL Facebook page it also states "The National Little League is not covering (insuring) or assuming any responsibility for anything related to COVID-19 this spring season, which leaves our League at far too much financial and legal risk. As much as we want to see the kids and get out there and play ball, we have to seriously consider the risks and think of the future."
Paulette Blais, was looking to send her 13 year old son for his last season of Little League before he starts high school in the upcoming school year. She states "As a single parent it's not easy finding 100+dollars just to sign him up but I do! They are returning the sign up fees but keeping $17 for field maintenance and insurance. Our kids didn't even step on the field!"
She's correct, as JCLL also added in their Facebook notice that they are going to keep $17 out of the registration fee for those reasons as well as electricity and maintenance equipment. Jewett City Little League is a non-profit organization run by volunteers. Although they are not having a Spring Season this year, they note that they still need to pay for insurance fees for Little League International. Any and all donations are appreciated. You can also choose to donate all or some of your refund to JCLL.
Refunds will be processed over the next 2 weeks by check or credit card.