Calling it Quits After a 33 Year Marriage
This article was published on: 05/8/16 9:12 PM by Curt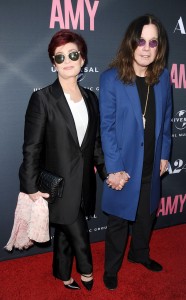 They were married on Independence Day 1982, but the 33 year marriage of 67-year-old Ozzy and 63-year-old Sharon Osbourne is now over.
Ozzy, who rose to fame with the band Black Sabbath, met Sharon in the early 70's. She later went on to become his manager and mothered 3 children with Ozzy. Aimee, 32, Kelly, 31 and Jack, 30. Kelly and Jack starred on the MTV reality show The Osbournes from 2005-2005 with their parents.
As part of the mutually agreed split, Ozzy will move out of the family home for what is being called temporary. Ozzy, who has been both drug and alcohol free for the past three and a quarter years, said that his sobriety has nothing to do with their breakup.