Brooklyn Fair and Others Cancel Events For 2020
This article was published on: 05/4/20 2:44 PM by Mike Minarsky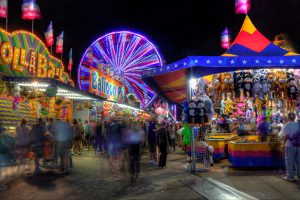 The Brooklyn Fair, one of the countries oldest fairs in the country, has been cancelled for 2020 by the Windham County Agricultural Society, due to the affects of the Coronavirus. The fair was to be held this year from August 27-August 30. All other events slated to be hosted at the fairgrounds through August 31, 2020 have been postponed or cancelled as well.
Also mentioned in the press release that decision has been made on events after August 31, 2020. Those decisions will be made based on applicable Executive Orders and statutes as they are issued, eased or expired. The Fair will once again take place August 26-29, 2021.
Covid-19 is affecting other fairs in the state to cancel or make changes. The Lebanon Country Fair has made changes as far as state wide contests. The Association of Connecticut Fairs has suspended all STATE CONTESTS for the 2020 fair season; This applies to the State Baking, Quilt and Photography contests. However the Lebanon Country Fair is still moving forward although other news outlets are reporting that they have cancelled. They have yet to cancel and said in a Facebook post that they are monitoring the pandemic and will make decisions accordingly.
It's not an agricultural fair, but another event that has cancelled is the Barrett-Jackson Northeast Auction – June 24 – 27 that is always held at Mohegan Sun.