**Breaking News Robbery Citizens Bank Plainfield – WITH PICS
This article was published on: 01/15/16 8:06 PM by Mike Minarsky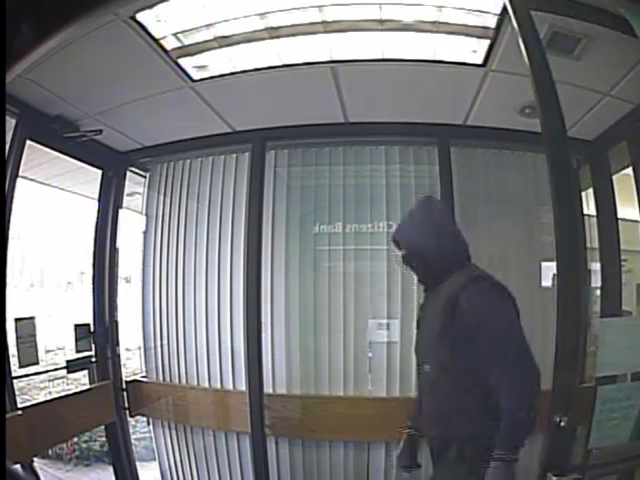 On January 15, 2016 at approximately 9:50 A.M., members of the Plainfield Police Department responded to a reported robbery at the Citizens Bank located at 16 Railroad Avenue in Plainfield. Witnesses reported that a lone white male entered the bank and demanded money. No weapons were displayed. The suspect is described as follows:
White male approximately 6'0"-6'4" tall

Thin/Slender build

Carhartt type dark colored vest jacket and matching pants

Workstyle boots

Dark navy blue hooded sweatshirt under Carhartt vest

Age: Early 30's
The suspect entered thru the rear door of Citizens Bank and exited thru the same door. He then walked to a parked vehicle which was located Village Square Complex parking lot closest to Windsor Avenue. The vehicle is described as a light colored small car with a spoiler. The vehicle is believed to have Connecticut plates. The Plainfield Police Department is asking the public's help in locating this suspect and vehicle. The Plainfield Police Department can be reached at 860-564-0804 or on the anonymous tip line at 860-564-7065.