Bipartisan Budget Agreement Reached, Bill Now Heads to The Governor
This article was published on: 10/26/17 8:43 PM by Mike Minarsky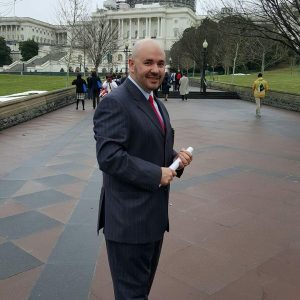 HARTFORD – State Representative Kevin Skulczyck (R-45) voted on behalf of a bipartisan budget for the state's 2018-2019 biennium. Passage of September's bipartisan budget helped set the stage for this agreement which will put a stop to the massive educational and municipal cuts that would have continued to take place through the governor's executive order.
"Although I am strongly opposed to any tax increases to the residents of Connecticut, This was the only option after more than 40 years of tax and spend mentalities in Hartford," Rep. Skulczyck said.
The bipartisan budget which has passed both the House and Senate does not include increases to the sales or income tax, a cell phone surcharge tax, restaurant tax, taxing second homes, or shifting 1/3 of teacher's pensions onto local municipalities, or the reintroduction of tolls.
This budget agreement has worked to avert Governor Malloy's cuts to many critical social service programs and protects funding for Care4Kids, CT Home care for the elderly, and firefighter training schools.
Moving forward, state employee union contracts will now require votes by the House and Senate before any contract can become law.
"We now have predictability and spending caps in place that will ensure a future with controlled spending," Rep. Skulczyck said.
The budget passed 126-23 and will now move onto the governor's desk for his signature.