BBB Warns Of COVID-19 Texting Scams
This article was published on: 03/28/20 6:50 PM by Mike Minarsky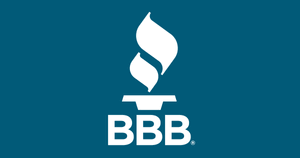 Scams happen in every situation.  Scammers are always looking for an opportunity to take whatever they can from you and they are alive and well even during the COVID-19 pandemic.
The Better Business Bureau is warning people about a text message that is circulating that is claiming they are from a government agency and urging people to take COVID-19 tests.  The BBB says it looks pretty official and that you must take a "Mandatory online COVID-19 test" and links you to a website.  It's not legit.
There's a new term for this type of scam, it's called "smishing."  It's a phishing scam trhough SMS messaging (text messaging).  The scammers look or "phish" for personal information and can also download malware to your device which could open you up to identity theft.
Here are some tips from the BBB that can help you spot scams like this.
— Government agencies don't regularly communicate by SMS.  Some do as the State of Connecticut operates the CtAlert SMS system.  However, you need to OPT IN for that service, it doesn't randomly come to your phone.  The same with Amber Alerts.  You must OPT IN to receive the messaging.
— Don't reply STOP or NO.  This technique is often used by scammers to see if this is an active phone number.
— Make sure that agency that is "contacting" you actually exists.  Do your homework
(Portions originally published by FOX 8, Dallas)