Bank Robbery Suspects Extradited!
This article was published on: 12/21/16 11:51 PM by Mike Minarsky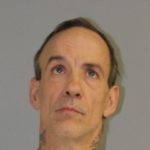 On September 23, 2016, Troop D-Danielson received a call regarding a bank robbery at around 9:14 a.m. The call came in from the Savings Institute & Trust located at 180 Westminster Road in Canterbury. Witnesses state one of the suspects entered the bank and claimed he had a weapon, was granted cash and quickly left. When the police arrived, they were given descriptions of two suspects and the vehicle they were driving (a black 2000 Chevy Tahoe). Soon after, detectives from Connecticut State Police Eastern District Major Crime took over the investigation. The two suspects were quickly identified as twin brothers Vance Coffin and Vincent Rollins, formerly of 15 Clinton Avenue, Norwich, CT. The brothers were considered armed and dangerous and the alert to not approach them, but to instead contact local authorities spread fast over social media. Thankfully, on December 21, 2016, sheriffs from Putnam County, NY contacted CT State Police to inform them they had apprehended both Vance and Rollins. The brothers were extradited back to CT the same day and are both being held on a $250,000 bond (each). They will appear in front of a judge on December 22, 2016.
Sources: CT State Police 12/21/16,NBC News 10/25/16, Fox 61 News 10/24/16