Babbitt: Town Hall Isn't Back To Normal Yet
This article was published on: 07/19/20 12:31 PM by Mike Minarsky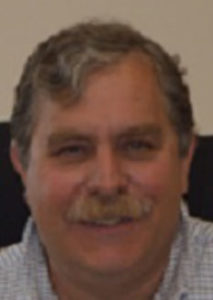 Todd Babbitt will be the first to tell you that "we aren't back to normal yet" in the town of Griswold as far as operations are concerned. Town Hall remains closed although upgrades are being put into place including glass dividers for resident and town employee safety.
Some questions have come up as to why the town hasn't opened Town Hall for regular foot traffic as of yet since the town of Plainfield had recently opened their doors up to residents and customers. Babbitt stated that the town had originally reached out to Home Depot for plexi glass but found they couldn't supply what the town needed. Babbitt then located a manufacturer that made plexi glass shields. The order that was put in was combined with the order from Griswold Public Schools and was able to get a cost savings as a result. The plexi glass has come in and now all is left is to install and customize some pieces for different heights. Babbitt says they should all be installed during the week of July 20, 2020. Training will then have to be administered with the staff to discuss what are the best practices for Town Hall to be able to open with a "by appointment" schedule. "We should be able to open town hall by appointment within the next 3 weeks."
SNSN Radio will continue to follow this local story as it develops.