Area Legislators Oppose Hike on Gun Permit Fees
This article was published on: 02/20/17 1:03 PM by Mike Minarsky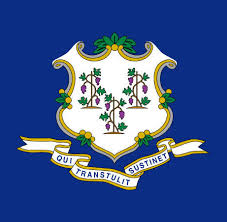 HARTFORD – State Representatives Doug Dubitsky (R-47), State Representative Kevin Skulczyck (R-45) and State Representative Anne Dauphinais (R-44) joined elected officials from both sides of the aisle to stand in opposition to Governor Dannel Malloy's proposed increase to pistol permits and renewals.
On Friday, the Connecticut Citizens Defense League Inc. (CCDL), National Shooting Sports Foundation (NSSF), the National Rifle Association of America, and Institute for Legislative Action (NRA-ILA) held a joint press conference to stand up against such a proposal.
Per the governor's proposed budget, the fee for first time permits would increase from $140 to $370 with 5-year renewals increasing from $70 to $300. Municipalities will still retain the same $70 of the initial permit fee with the remaining $300 going to the state's General Fund. Gov. Malloy estimates 30,000 permits for Fiscal Year 2018 and 2019, which would equate to approximately $18 million dollars over the two year span.
State Rep. Doug Dubitsky (R-47) spoke during the press conference in strong opposition of Gov. Dannel Malloy's proposed increase, which he believes is unconstitutional.
"The Second Circuit Federal Court of Appeals has already ruled on this very issue, the government cannot use a fee on a constitutional right as a revenue generator, and that's exactly what this governor is intending to do," Dubitsky said. "We've got to stop this. This is going in the wrong direction. Every other state in the nation is going towards increased constitutional rights and the ability for people to carry firearms without having to come and ask the government for permission."
Rep. Skulczyck said "I stand in support of all Connecticut's legal gun owners. The governor is using his position as the leader of Connecticut to move forward his personal and political agenda against legal gun owners and we will not go down without a fight."
"The governor's proposed gun permit fee increase is a direct poke in the eye to our constitutional right to bear arms. Due to this increase, those men and women who are of lower incomes will now struggle to afford, renew, or maintain their current gun permits," Rep. Dauphinais said