American Legion's Highest Award to Putnam Commander
This article was published on: 07/17/16 10:43 PM by Curt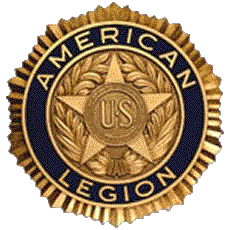 Ronald P. Coderre, commander of Mayotte-Viens American Legion Post No. 13 in Putam was was recently awarded the Commander of The Year Award, for the State of Connecticut, at the 98th Department of Connecticut American Legion Convention.
The Commander of The Year award is presented annually to the post commander who, according to the Department Awards Committee, is the most outstanding post commander of the current year.
Putnam's post #13 grew from 94 to 124 members in the last year. The post was able to restore Putnam's Veterans Memorial Bridge on Pomfret Street to its original purpose by decorating it with an array of flags, which will fly each year from Memorial Day in May through the Wreaths Across America ceremony in December.