Connecticut Escaped Fugitive Located and Apprehended in Georgia
This article was published on: 01/18/18 3:49 PM by Mike Minarsky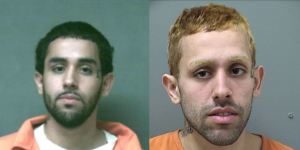 On January 7, 2018, Jerry Mercado was listed as missing form the Carl Robinson Correctional Facility in Enfield. He was serving a 3 year sentence for burglary. He was initially sentenced back on August 2016.
After a full scale nationwide search, Mercado was located in Georgia after the fugitive was spotted at a gas station. A tip received by the U.S. Marshals Fugitive Task Force was quickly communicated with law enforcement in Georgia which led to Mercado's location.
Mercado will be transported back to Connecticut where he will be placedin the highest level of supervision known as Administrative Segregation.
Mercado was thought to have been underneath of a garbage truck to escape from the prison earlier this month.