45th District Rep Skulczyck Earns 100% Voting Record
This article was published on: 12/6/17 12:50 AM by Mike Minarsky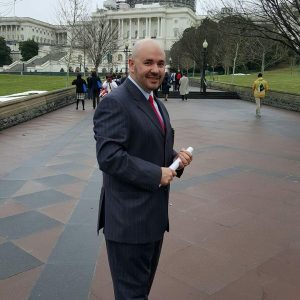 State Representative Kevin Skulczyck (R-45) has earned a one hundred percent voting record for all roll call votes taken on the floor of the House of Representatives during the 2017 Regular Session. The House Clerk's Office released the data on members' votes.
"In order to fully represent the men and women of the 45th district and be their voices in Hartford, I need to be there and voting on their behalf," Rep. Skulczyck said. "While I'm pleased to have received a 100% voting record for this legislative session, it is my primary responsibility as a state representative."
Rep. Skulczyck represents the towns of Griswold, Lisbon, Plainfield, Sterling, and Voluntown in the General Assembly. He is a member of the legislature's Commerce, Public Safety, and Veterans Committees.
The next regular session of the legislature will convene in February.