300,000 Honda and Acura Vehicles Under Recall – DO NOT DRIVE
This article was published on: 06/30/16 7:27 PM by Curt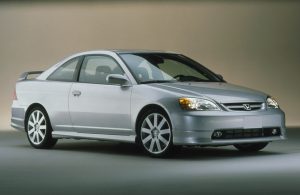 If you own a 2001-2002 Honda Civic, 2001-2002 Honda Accord, 2002-2003 Acura TL, 2002 Honda CR-V, 2002 Honda Odyssey, 2003 Acura CL, or a 2003 Honda Pilot, Federal safety regulators are warning owners to IMMEDIATELY stop driving their cars until their Takata airbags are replaced.
The installed Takata airbags have a 50% chance of exploding when deployed in an accident — compared to a 1% chance for other airbags.
"The risk posed by the airbag inflators in these vehicles is grave, and it is critical they be repaired now to avoid more deaths and serious injuries."
Honda has the replacement parts to fix all of the 300,000 high-risk cars covered by this alert.