Flags ordered to Half-Staff
This article was published on: 07/9/16 8:44 PM by Curt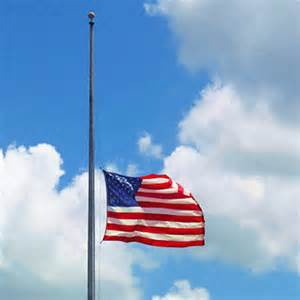 All flags in Connecticut have been ordered to fly at half-staff by Governor Malloy following the death of State Representative Mary Fritz (D-Cheshire, Wallingford) Saturday morning.
Fritz served Wallingford and Cheshire for 32 years after being elected in 1982.
U.S. and state flags across the country are already flying at half-staff in honor of the victims of the shooting in Dallas. Connecticut state flags will remain flying at half-staff until sunset on the day of Rep. Fritz's interment.