Statewide Narcotics Task Force Makes New London Heroin Arrest
This article was published on: 02/24/16 5:18 PM by Mike Minarsky
Ne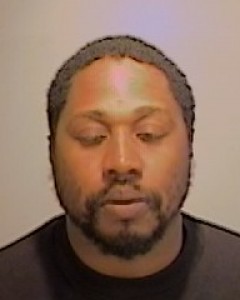 w London, CT (February 24, 2016): The Connecticut State Police Statewide Narcotics Task Force – East (SNTF-E), which consists of members of the State Police, New London Police Department, Norwich Police Department, Groton City Police Department, Groton Town Police Department, Waterford Police Department, Drug Enforcement Administration (DEA), and the New London Police Vice and Intelligence Unit (NLVIU) served a heroin-related arrest warrant in New London.
On February 23, 2016 at approximately 10:00 a.m. detectives from SNTF-E served an active arrest warrant after an investigation was initiated into the distribution of heroin in the New London area. Through the course of the investigation detectives identified Joshua Nevith as being responsible for heroin distribution.
SNTF-E and NLVIU detectives conducted surveillance in the area of Blinman St., New London in an attempt to locate Nevith. Detectives observed Nevith as he exited his residence at 101 Blinman St., stopped him, and took him into custody. Nevith was found to be in possession of 2.8 grams of heroin packaged for sale and $982 in cash. A subsequent search of Nevith's residence revealed various processing and packaging items to include a cutting agent, scales, and packaging material.
Joshua Nevith was taken into custody and transported to Troop E-Montville where he was processed and released, after posting bond, pending his court date.
All drug-related evidence was seized by detectives and transported to Troop E where it was held as evidence.