1/22/20 High School Basketball – Griswold Loses Big to Stonington on the Road
This article was published on: 01/23/20 8:41 PM by Mike Minarsky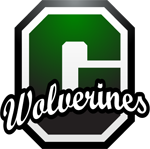 Griswold has been having a tough time scoring points as of late, and that trend continued on Wednesday against the Stonington Bears, in Stonington.
The Bears scored 25 points in the 2nd while holding Griswold to only 7 points.  At the half, Stonington had already pushed the lead out to 27, 43-16.  But, the Bears kept pushing  as 3 Stonington players were in double figures with Dorian White, Ayden Morrison and Nate Cyr scored 14 points each.
Griswold only managed 18 points in the 2nd half.  CJ Mattson led the Wolverines with 12 and Chris Roddy added 9 in the 71.34 loss.
Griswold is now 6-4, having lost 3 out of their lat 4.  Griswold plays Killingly on Friday night at Griswold, a game you can listen to live on SNSN Radio,  The Wolverines beat Killingly earlier in the year, 55-52.  Stonington evened up their record to 6-6 with the win and they travel to Plainfield to play the Panthers, also on Friday evening, 7 PM